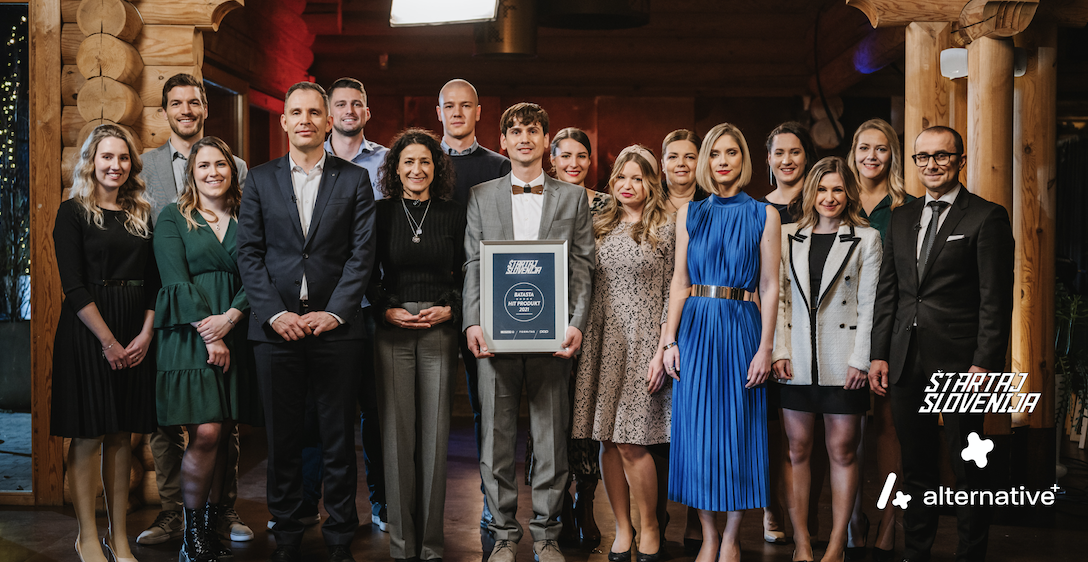 We had an honour to be part of the 6th season in the project Štartaj Slovenija with our product Alternative+ toothpaste tabs.
The next generation of toothpaste has been chosen among many projects and products that have applied in 2021.
What is Startaj Slovenija?
Štartaj Slovenija is an entrepreneurial movement that gives young Slovenian entrepreneurs the opportunity to start their own businesses and to take their project onto the next level. The project was created under the auspices of three partners – the retail company Spar Slovenia, the media company POP TV and the advertising agency Formitas Creative.

What does each organizing partner contribute?
Spar Slovenija
At Spar Slovenia, they help entrepreneurs develop their product and show them what it means for a young entrepreneur to work with a major retailer.
POP TV
The media company POP TV produces a special TV show format featuring entrepreneurial stories and the delivery of the first order to Interspar stores.
Formitas Creative Agency
The advertising agency Formitas Creative handles communication on the Štartaj Slovenija social networks, as well as advertising and integrated communication on digital and traditional channels. It also provides entrepreneurs with assistance in packaging design and marketing activities.
Legacy and impact of the project.
Štartaj Slovenija has already given 44 entrepreneurs the opportunity to launch their businesses, presenting a total of 200 products. From there, the successful products were distributed to Spar stores all over Slovenia. 
Štartaj Slovenijaa has created a community of entrepreneurs, where knowledge is exchanged and all of them have become role models for the younger generations. Each of them has paved their own entrepreneurial path, taken their own position in the market, started hiring and developing new products, and confirmed that we can do great things alone, and together we can do anything.
What the platform Štartaj Slovenija enables you?
You will get TV exposure
Your entrepreneurial story and your product will be featured on the most watched TV programme in the country. Štartaj Slovenija! on POP TV is a unique opportunity to present your product to a wider audience and convince viewers who don't know you yet with your story.
A shelf you can't get past without stopping
Your product will land at the most sought-after point of sale in the country. Together with other products, you will present your product on our recognisable blue Štartaj Slovenija shelf in all Interspar stores and selected Spar stores throughout Slovenia.
You will get access to the network of successful and experienced people
They know you're just starting out on your entrepreneurial journey, so they are here to help. The project is managed by experts from Spar Slovenia, PRO PLUS media house and Formitas agency, who offer various training courses in marketing, product development and quality, EAN codes, social media, PR, packaging, etc. In addition, they offer mentoring and advice during the project and after the cameras have gone off and it's time to get on with your entrepreneurial journey.
Invaluable experience
In addition to the knowledge gained through mentoring, advice and training within the project, the experience gained is also valuable. From working with a large retailer, direct sales in Interspar stores, dealing with large purchasing volumes, sourcing raw materials and working with subcontractors, organising production and delivery, to speaking in front of cameras, media interviews and public speaking. The Štartaj Slovenija project brings invaluable life experience that will always support you on your entrepreneurial journey.
After the 'excelerator' program with the project Štartaj Slovenija you are prepared to tackle real world, international markets and to start swimming with the big fishes!